La Meringue
Mini (H20cm)
€295,00
LA MERINGUE is a lamp infused with femininity and built from noble and innovative materials. Its name is linked to the many edges of the metal structure that shape the polymer lampshade. It is light and strong, reminiscent of the art of Japanese Washi papers. The ceramic base, a pottery clay that will be enamelled and fired at a high temperature (1300°)
Dimensions: Ø15cm x H20cm
Shade: Skin-touch polymer
Base: Glazed pottery clay semi-gloss finish
Electrical system: White cotton electrical cable, white socket and switch. G9 bulb not included.
L'histoire
The first Benjamin desk lamp takes its inspiration from the aspirational journey of 3D visuals by designer Oursroux, Benjamin Guedj's other stage name. Creation dictated by his deep desire to move from virtual to real.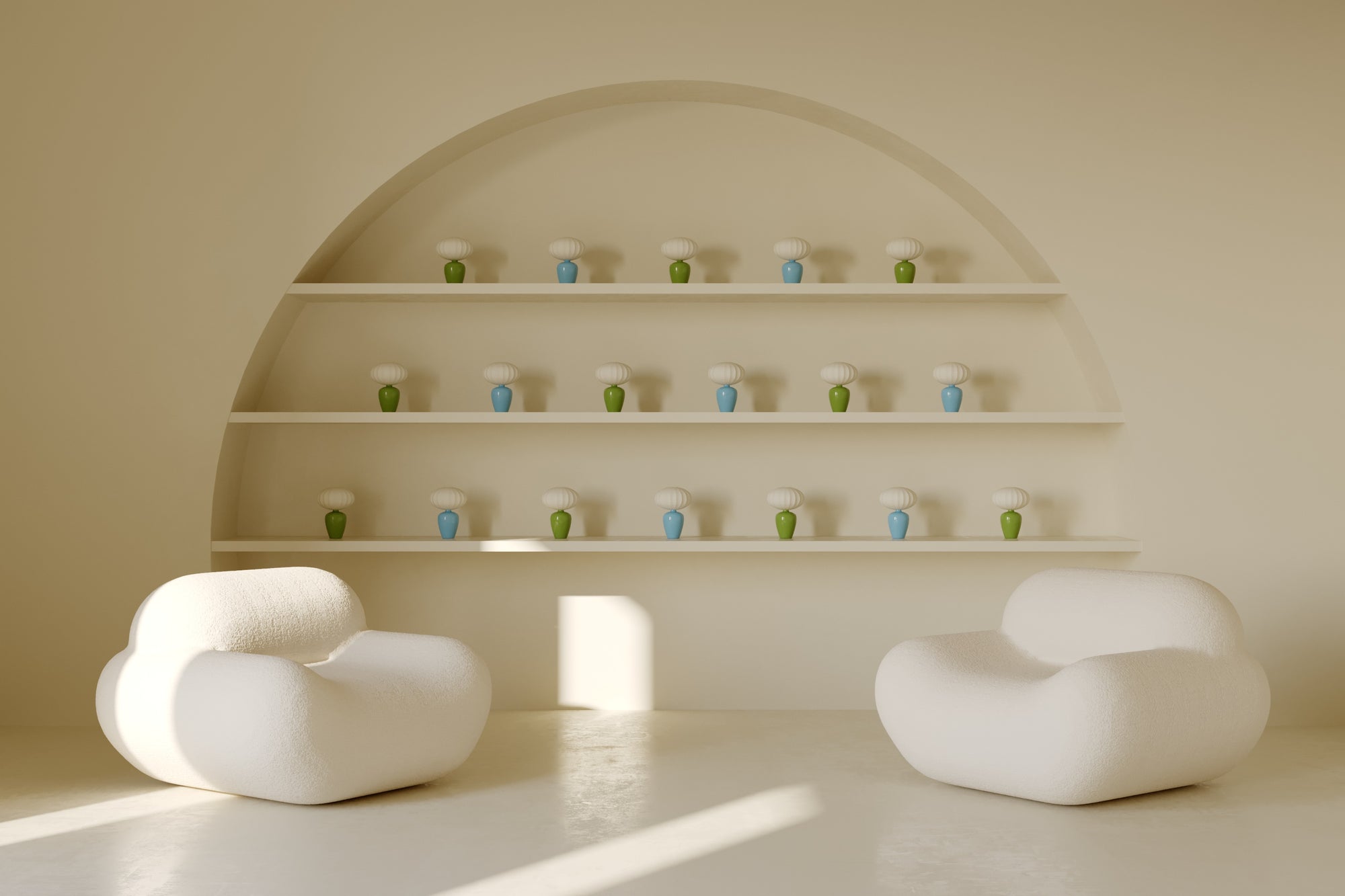 The transparency of this material allows a light that is both warm, cozy and relaxing, creating a warm atmosphere that invites you to daydream. The texture of this material, close to the softness of the skin, fully plays its role in the elegance of the product.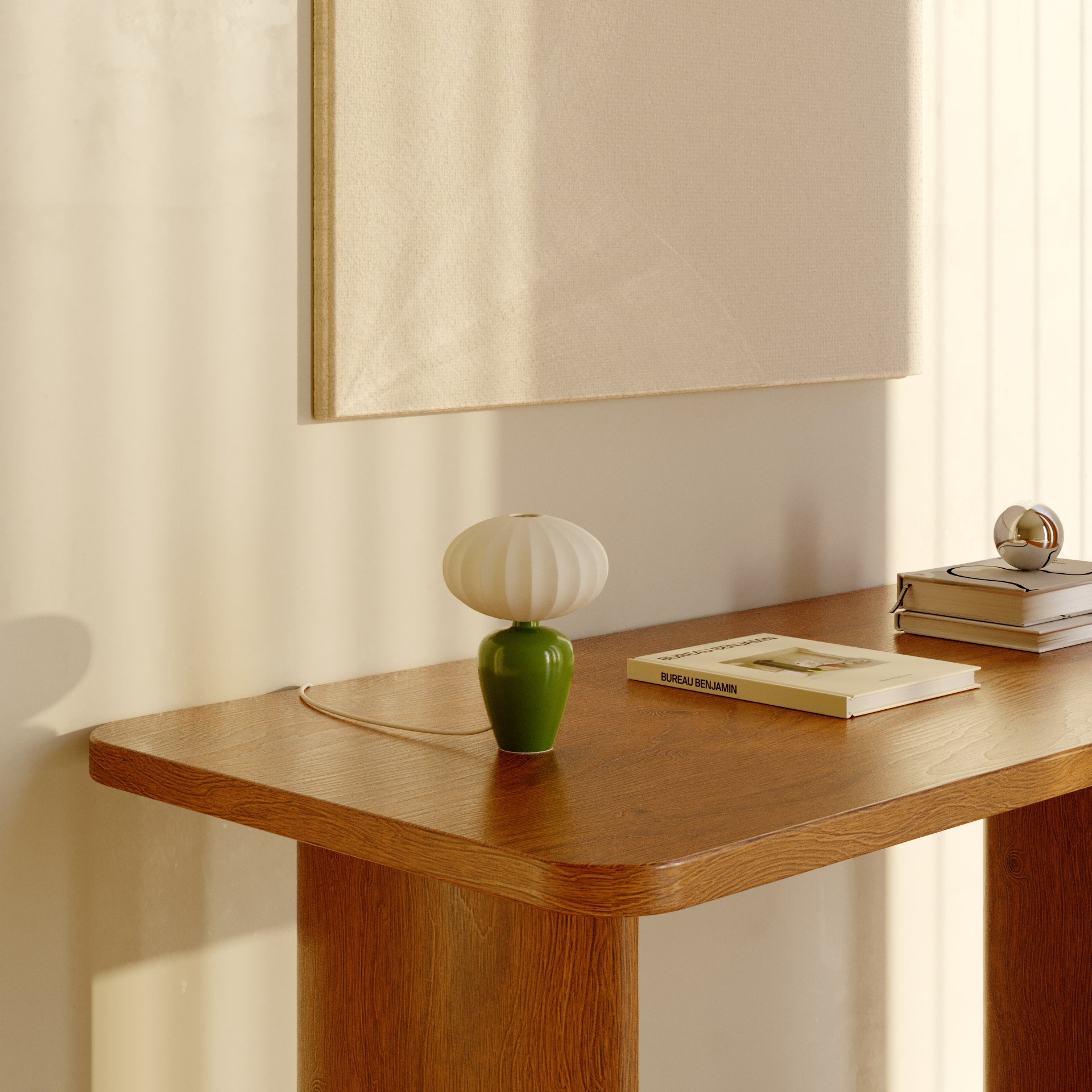 Successfully subscribed
We will email you when this product is back in stock
Successfully subscribed
We will email you when this product is launched